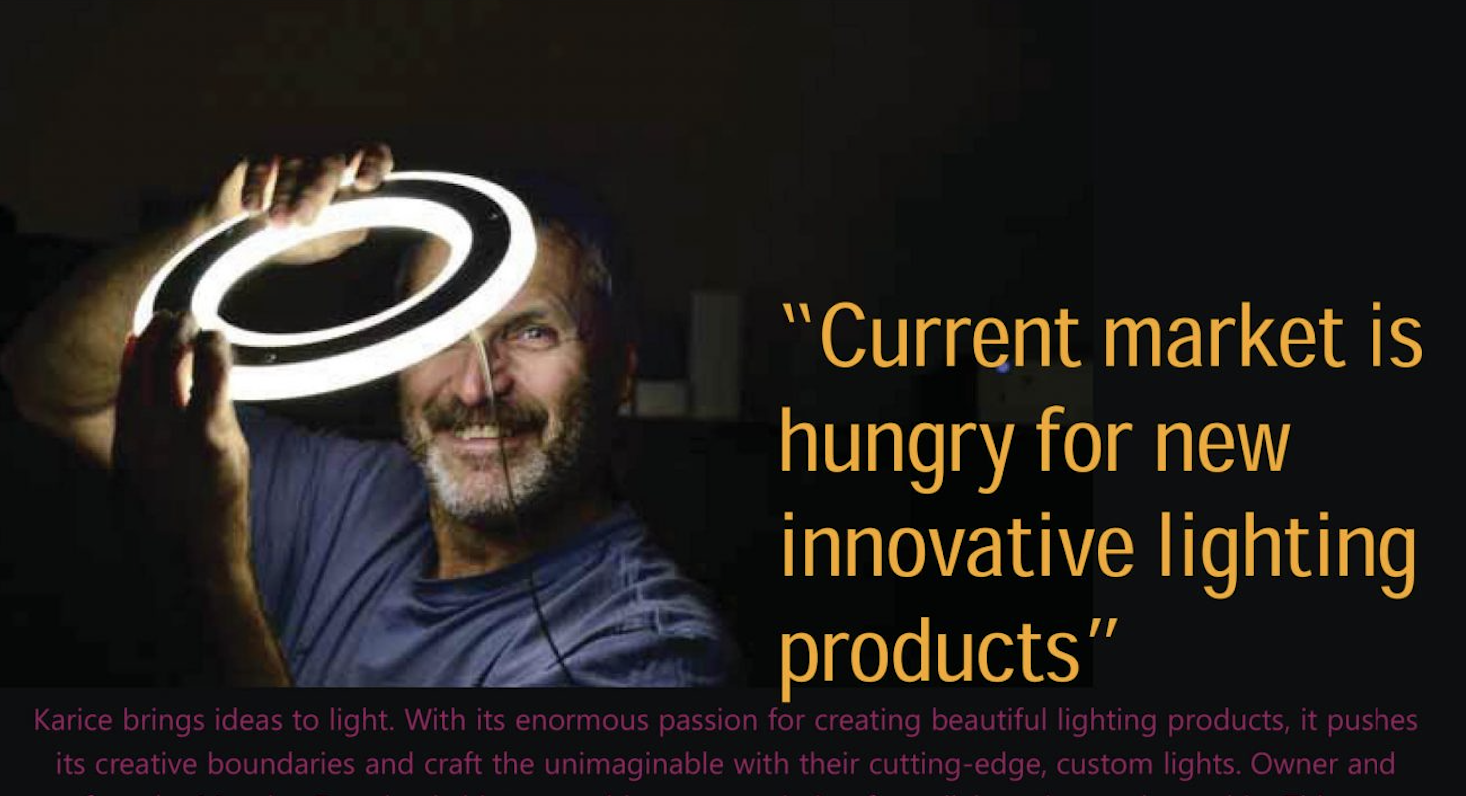 Lighting India – July-August 2017 Page 18, 58 and 59
LIGHTING INDIA MAGAZINE
Lighting India Magazine write about IDA 2017. Karice shines brightly at the 2017 International Design Awards.  Surrey-based design team wins gold in the illumination category at the 10th annual International Design Awards competition in Los Angeles, California.  Read about this on Page 18.
Lighting India Interviews Karice
Page 58 and 59 a candid interview is recorded with the team at Karice. Thank you Lighting India for choosing to write about our company.