Spring Market Tabloid 2017 Page 222 and 246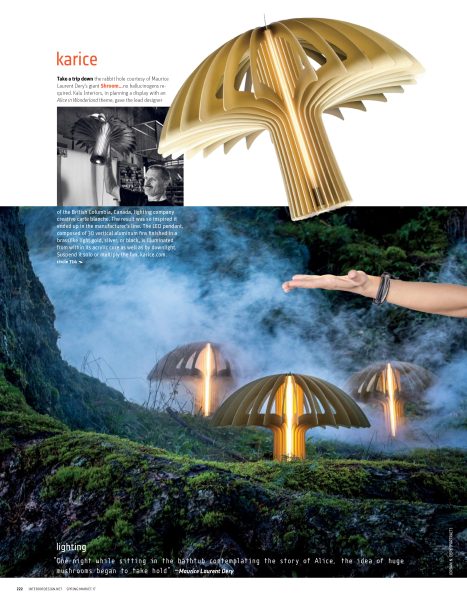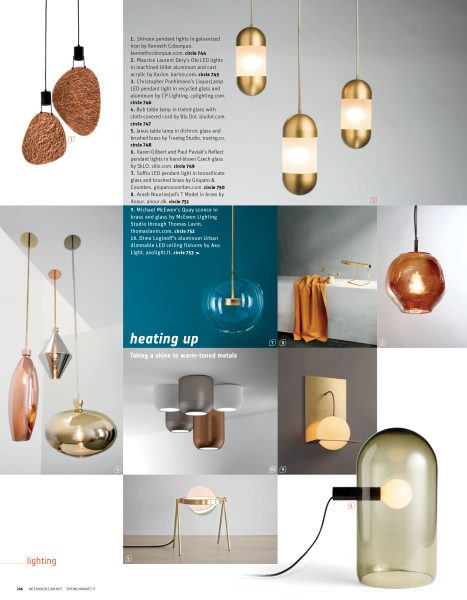 Take a trip down the rabbit hole courtesy of Maurice Laurent Dery's giant SHROOM, no hallucinogens required.  Kalu Interiors in planning a display with an Alice in Wonderland theme, gave the lead designer of the British Columbia, Canada lighting company creative carte blanche.  The Shroom light is featured on page 222.
OLO Led pendants are featured on page 246.