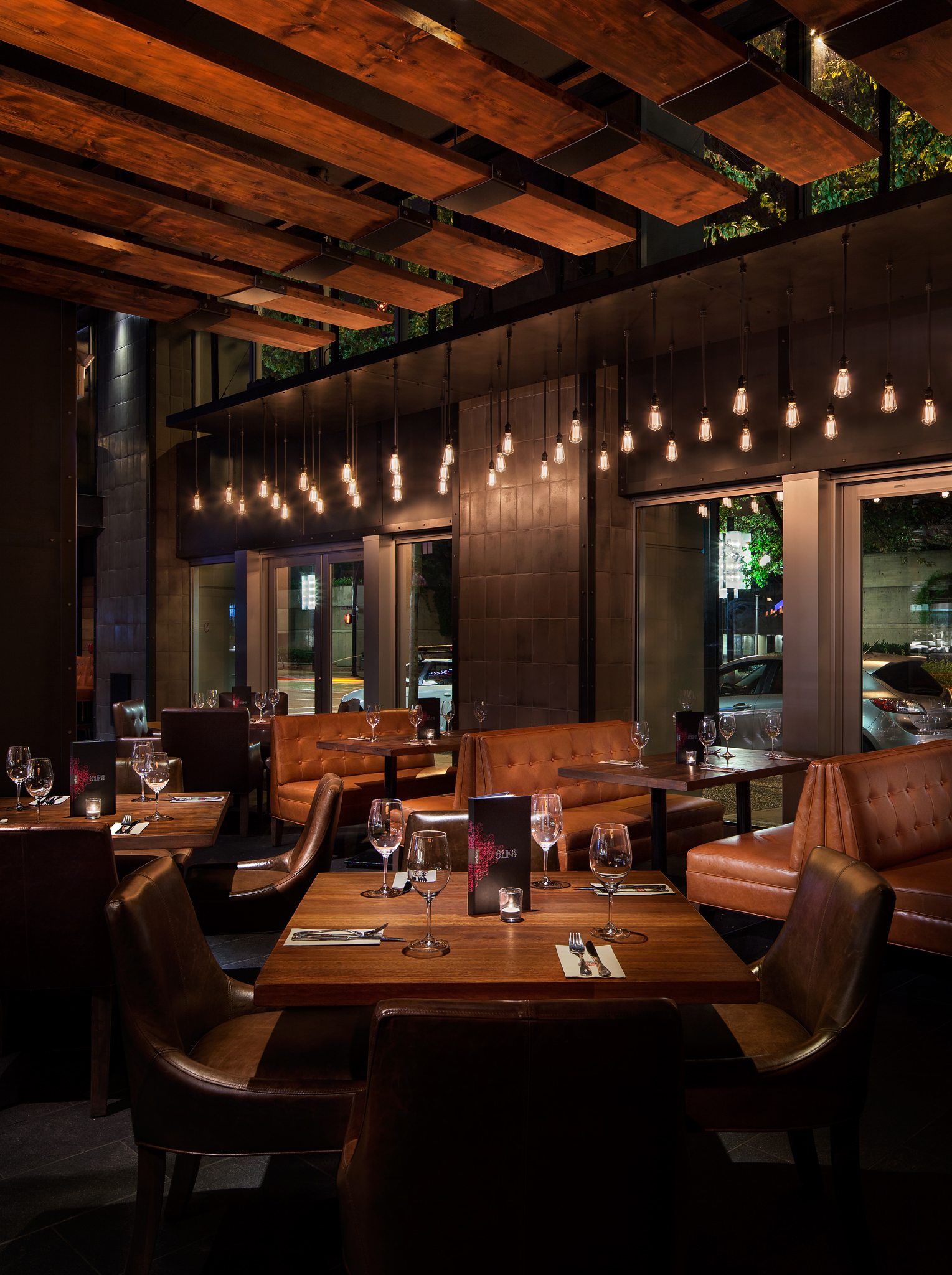 Earls Hornby Street (Vancouver)
Custom Lighting Metalwork for Earls Hornby  Street – Vancouver
Impressive conceptual designs by an impressive design team.
Five areas were completed for this restaurant
Customers are greeted by a custom reception desk as they enter the restaurant.  Vintage glass paned wall is the back drop in the lobby area of the restaurant.
A huge, 88-lamp multi-pendant chandelier was designed and built for the bar.  Matching ceiling to floor columns were incorporated into the design giving the illusion that the ceiling canopy protrudes from the wall.  8 lighting panels, with an overall size of 20ft x 15ft, make an impressive statement for the customers as they watch the large screen TV's on the back wall.
Another feature is a large matching dining room chandelier, Vintage looking wall sconces, and additional dining lighting.
Custom Architectural Metalwork
Custom Wine Wall and wall paneling were made for this restaurant interior.
Contact Us Today for More Info About Us and Our Innovative Metal and Lighting Design
Our products in this Earls location demonstrate our custom metal and lighting design expertise.  Stunning artistry. Sophisticated design. Seamless process. That's the Karice way, and what we've experienced with all our clients. For more information about us or to see how we may collaborate with you or build custom lighting works for you, contact us by sending us an email or calling us at 604-542-7137.