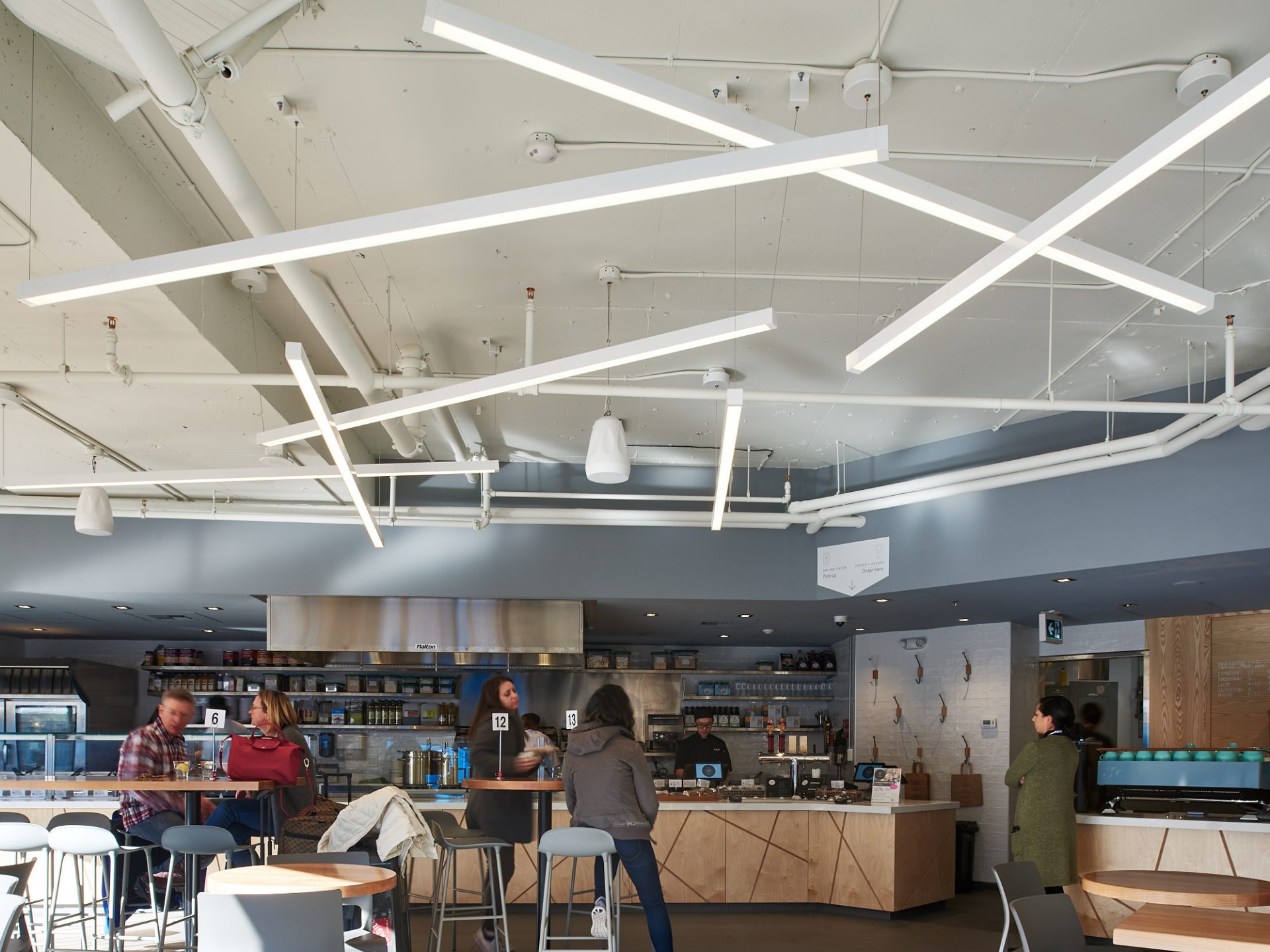 Tractor Foods West Broadway Street in Vancouver
Linear lights are crafted for Vancouver's every day healthy foods restaurant chain.  Tractor Foods opened their fifth restaurant on West Broadway Street in Vancouver in January 2018. Once again Dave Wong of WHG Design and Karice collaborate to create the custom lighting that lights up the restaurant. The design is simply random suspension of eight linear lights.   The linear design elements were carried out through the entire restaurant.
The end result is spectacular.  WHG does it again.  The artwork is a custom piece by an artist out of California, purchased by the owner for the new location . Simplistic in design, yet functional to provide the lumens required to light the space, we were thrilled  with how the project turned out.
Be sure to visit Tractor Food's newest location, healthy eating is where its at.
Tractor Foods on West Broadway Street in Vancouver . Karice designed and built eight linear lights.
The lights are suspended at varying angles to create visual interest.
Enjoy your visit to the new Tractor foods on West Broadway, and indulge in the healthy eats.