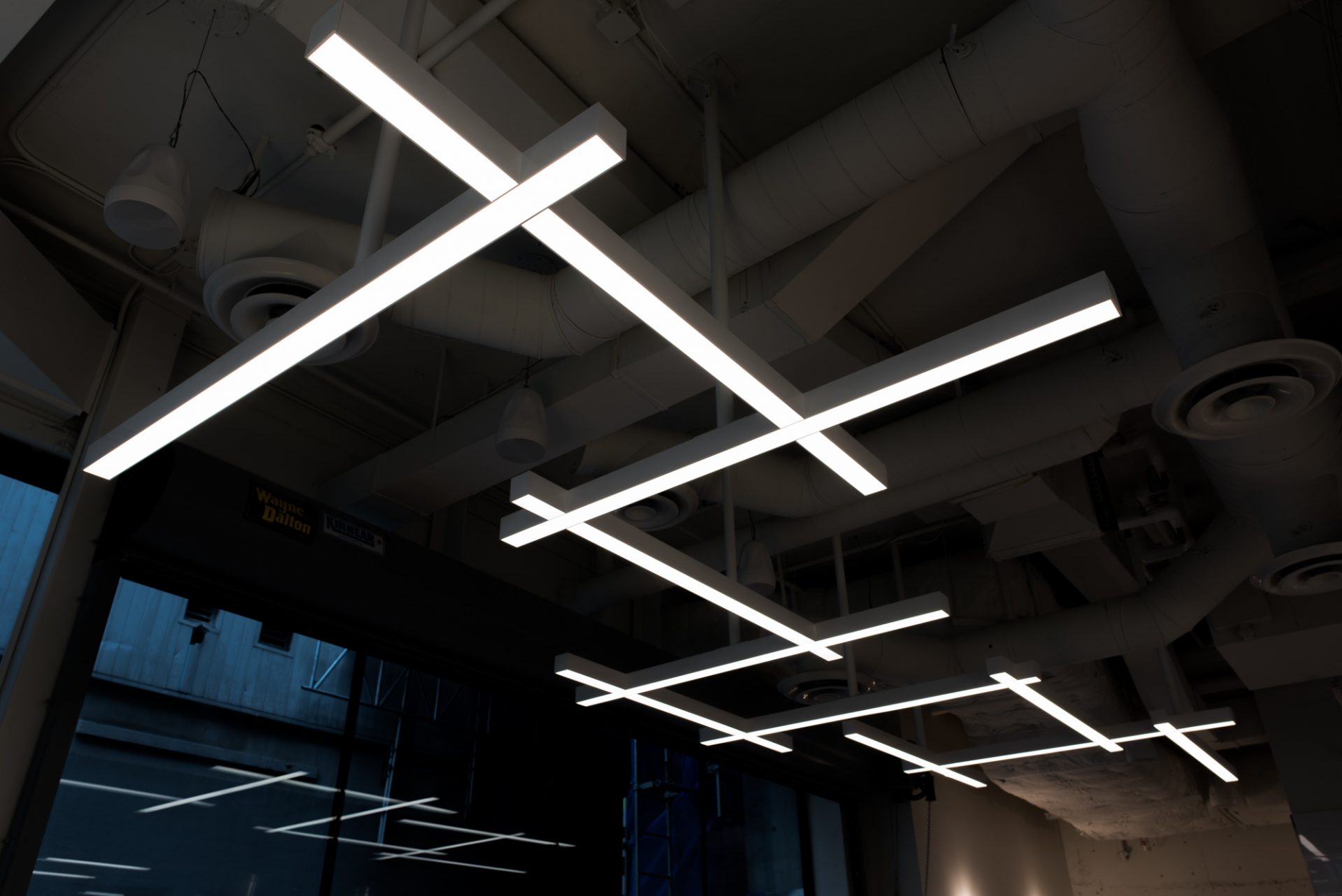 Tractor Foods Telus Gardens
Tractor Foods Telus Gardens Custom Linear Lighting Installation
Tractor Foods in the Telus Gardens location on Robson street Vancouver . Karice crafted the custom lighting installation for this restaurant. A huge lighting installation of 22ft x 7ft
A beaming display of intersecting linear lights. Simplistic in design, yet providing functional, beautiful lighting.
Enjoy a healthy lunch at Tractor on Robson street and enjoy the new locale.
Linear custom lighting is crafted for Vancouver's every day healthy foods restaurant chain.  Tractor Foods opened their fourth restaurant in the Telus Gardens location on Robson street at Richards in Vancouver in January 2017. Once again Dave Wong of WHG Design and Karice collaborate to create the custom lighting that lights up the restaurant. The design is a large intersecting linear design.  The intersecting linear design elements were carried out through the entire restaurant.
The end result is splendid. Simplistic in design, yet functional to provide the lumens required to light the space, we were pleased with the end result.
Be sure to visit Tractor Food's newest location, healthy eating is where its at.