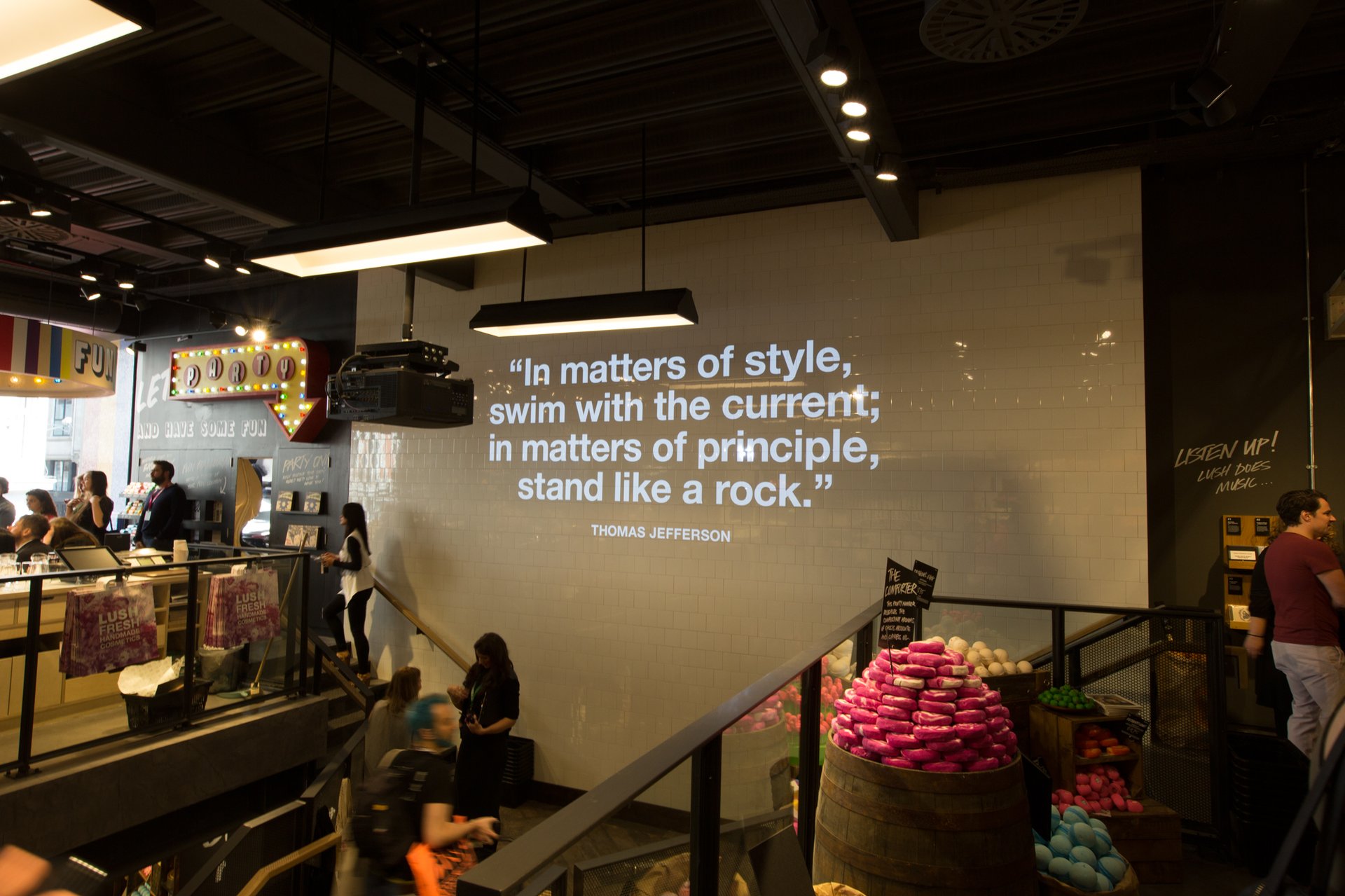 LUSH COSMETICS – Trough Light
Custom Lighting for Lush Cosmetics
Lush Cosmetics Trough Pendant
Custom Lighting manufactured for LUSH Cosmetics. This trough pendant was designed by and for Lush Cosmetics, and developed and manufactured by Karice.
The Lush team wanted a custom light fixture with a reclaimed and industrial look, based on a previous copper light design at their head office in the UK.
Karice built the light using hot rolled iron, with fully welded end caps, and the diffusers were cut out of acrylic to eliminate all hot spots.
But, it wasn't just the look they were going for. The light needed to be environmentally friendly and energy efficient. To accomplish this, the light was custom designed to mount a tray to hold LED lights and drivers.
The first of many in this series can be seen at Lush's newly renovated store at Crabtree Valley Mall in Raleigh, North Carolina.
Contact Us Today for More Info About Us and Our Innovative Metal and Lighting Design
Our products in this Earls location demonstrate our custom metal and lighting design expertise.  Stunning artistry. Sophisticated design. Seamless process. That's the Karice way, and what we've experienced with all our clients. For more information about us or to see how we may collaborate with you or build custom lighting works for you, contact us by sending us an email or calling us at 604-542-7137.