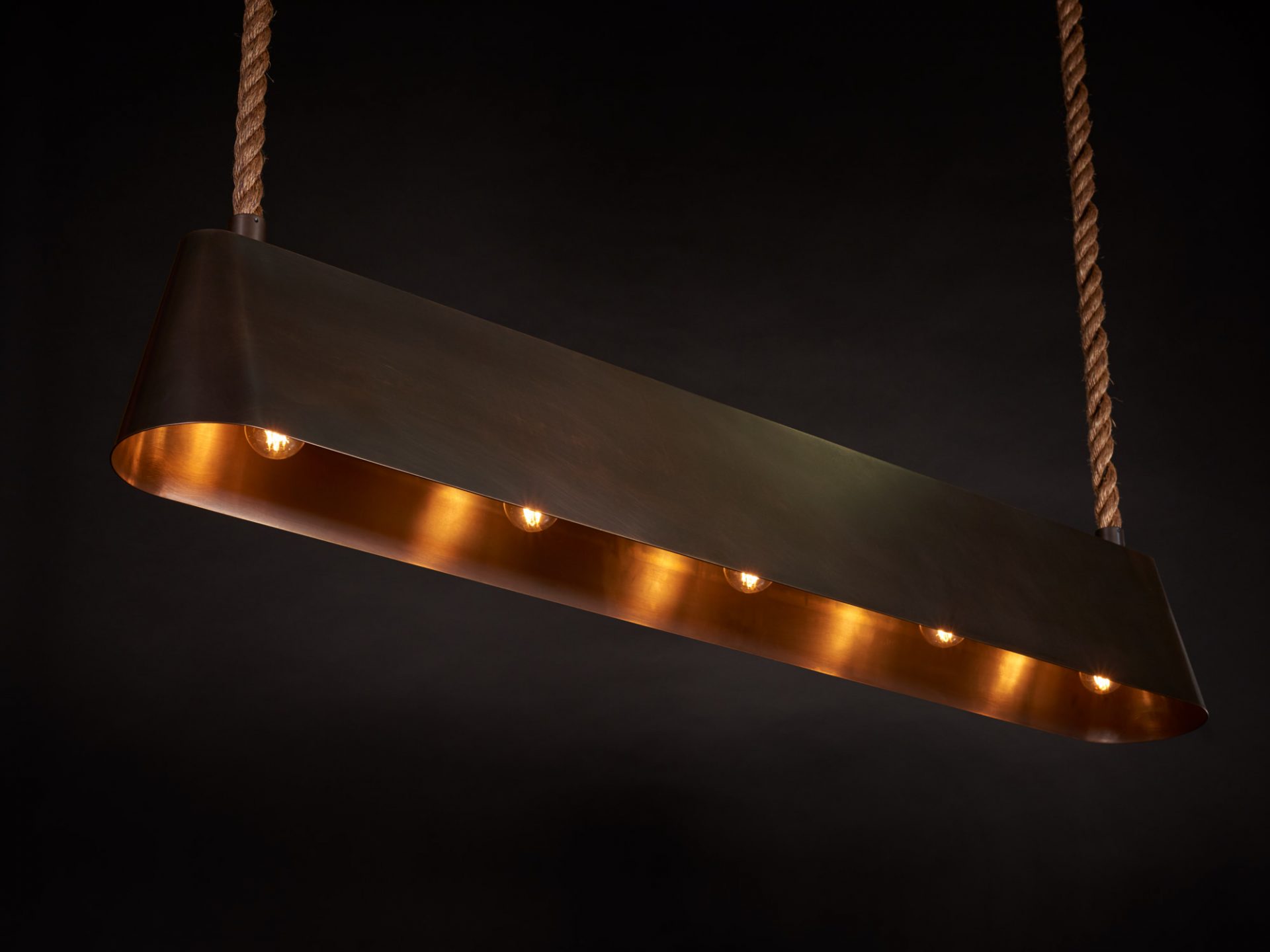 Kitchen Island Pendant for Echo Island
Kitchen Island Pendant
Located in West Vancouver Echo Island for HB Design's client.
In collaboration with a North Vancouver based interior Design Firm HB Design, Karice Lighting was commissioned to design, develop, and make a custom pendant light for their client in West Vancouver.  The clients home kitchen renovation, allowed for the introduction of a custom lights, envisioned by the design team at HB.
The fixture is a fabricated metal shade.  Approximately 5ft long with exposed LED Filament bulbs that were used for illumination.
The kitchen island pendant was mounted over the kitchen island, creating a statement of beauty and illumination.
What is the process for designing a custom light?  The process starts with a concept, or an idea.  Designers will often bring their ideas to Karice to design and develop a light for their project.   The process is rewarding to see an idea come to life.
Having adequate lighting in a kitchen is a must.  
If your client has a kitchen island, opt for task lighting – for example pendant lights – to make cutting and preparing food easier. You can also install undercabinet lighting for the same purpose, but make sure you choose either a diffused light source to avoid reflected glare on shiny countertops, or LED lighting for matte surfaces.
In this kitchen design, the decorative element was important.  LED filament bulbs were selected for their longevity and appearance.  Bulb manufacturers have done an excellent job of recreating bulbs from a vintage era.
The finish chosen for this light is a genuine antique brass finish.  The result is stunning.  The organic finish is a lasting product of beauty.  The inside of the light was left as a natural brass to better reflect the light from the bulbs.  Natural sisal rope was wrapped ar0und the rigid drop tubes to further enhance the vintage appeal of the project.
Be sure to visit HB DESIGN