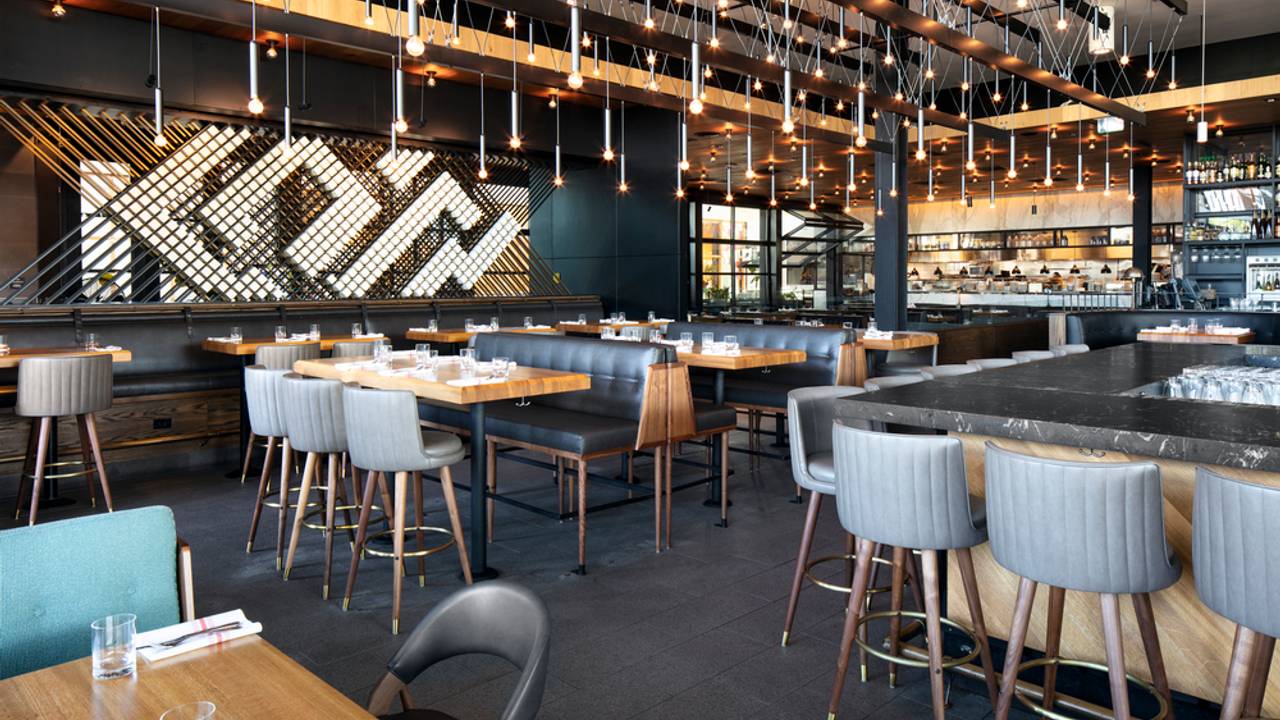 Earls Dadeland (Miami)
Custom Lighting Metalwork for Earls Dadeland – Miami
arls Design came to Karice with their design concept for a massive chandelier. (The size of this lighting installation is 24-feet by 12-feet by 9-feet high!) Karice was put to the task of bringing this design concept to reality.
The chandelier included 12 sections and 156 bulbs hung at three elevations using horizontal layers of aluminum 4-inch by 2-inch tubing. It was a wiring nightmare! Incandescent G16.5 bulbs were used, and we had to custom machine the socket covers with domed tops.
How do you ship a light like this? We had to ponder that! Special crating had to be designed, with special tiered plywood structures built to package the cascading layers of lights. It was then shipped in four crates.
For installation in Miami, we supplied stamped engineered drawings and wiring schematics.
Custom Architectural Metalwork
Later, Karice worked with Ricky Alvarez of Tinto Creative to build his Art Installation for the new Earls location in Miami. This project involved an intricate lattice wall that was 20-feet long by 20-inches wide by 6-feet high. Karice design engineered and supplied the structure, brass and steel tubes that supported the wood blocks that created the beautiful Art Nouveau Masterpiece.
Contact Us Today for More Info About Us and Our Innovative Metal and Lighting Design
Our products in this Earls location demonstrate our custom metal and lighting design expertise.  Stunning artistry. Sophisticated design. Seamless process. That's the Karice way, and what we've experienced with all our clients. For more information about us or to see how we may collaborate with you or build custom lighting works for you, contact us by sending us an email or calling us at 604-542-7137.