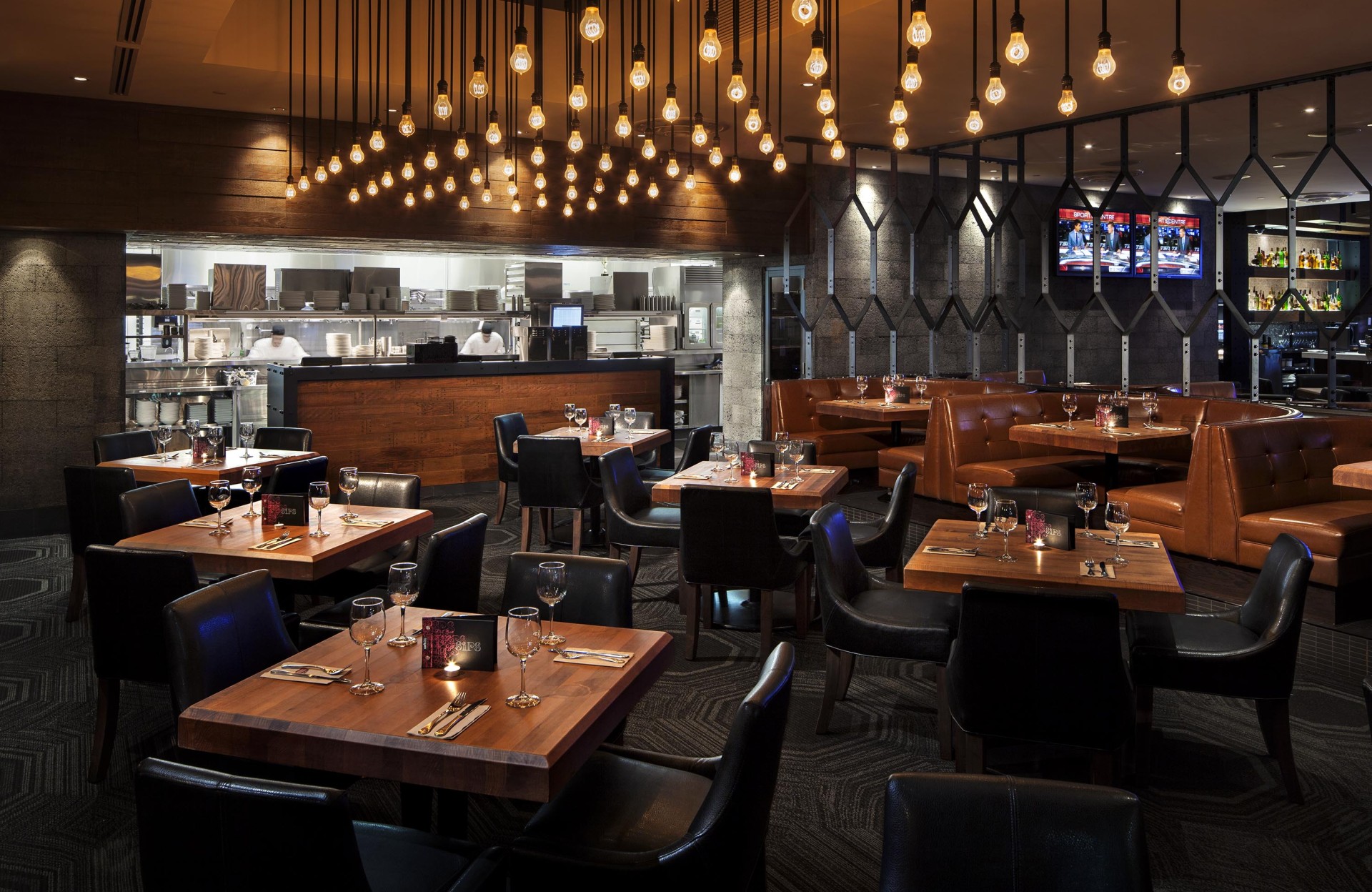 Earls London (Wellington Road)
Custom Lighting Metalwork for Earls London –  Wellington Road
Earls came to Karice with new exciting design concepts for their new location in London. Karice design engineered the two fixtures that were to be installed. We manufactured two new custom lighting installations for Earls Wellington Road in London, Ontario.
The bar chandelier features Hobart wire whisks, Edison bulbs, and wire bulb cages. Custom adapter plates were machined to enable the use of the Hobart whisks.
The dining room chandelier features a 16-foot by 7-foot metal canopy system, fabricated with aluminum sheet and tubing. 72 separate pendants are suspended from the canopy system, which has a central electrical wiring system. In order to enhance the industrial flair in the new space, we used antique black sockets, and incandescent Edison bulbs.
Custom Architectural Metalwork
Unique metal mirror frame with an industrial flair were created for the space.
Kudos to the great job in interior design space by the Earls Design Team.
Contact Us Today for More Info About Us and Our Innovative Metal and Lighting Design
Our products in this Earls location demonstrate our custom metal and lighting design expertise.  Stunning artistry. Sophisticated design. Seamless process. That's the Karice way, and what we've experienced with all our clients. For more information about us or to see how we may collaborate with you or build custom lighting works for you, contact us by sending us an email or calling us at 604-542-7137.