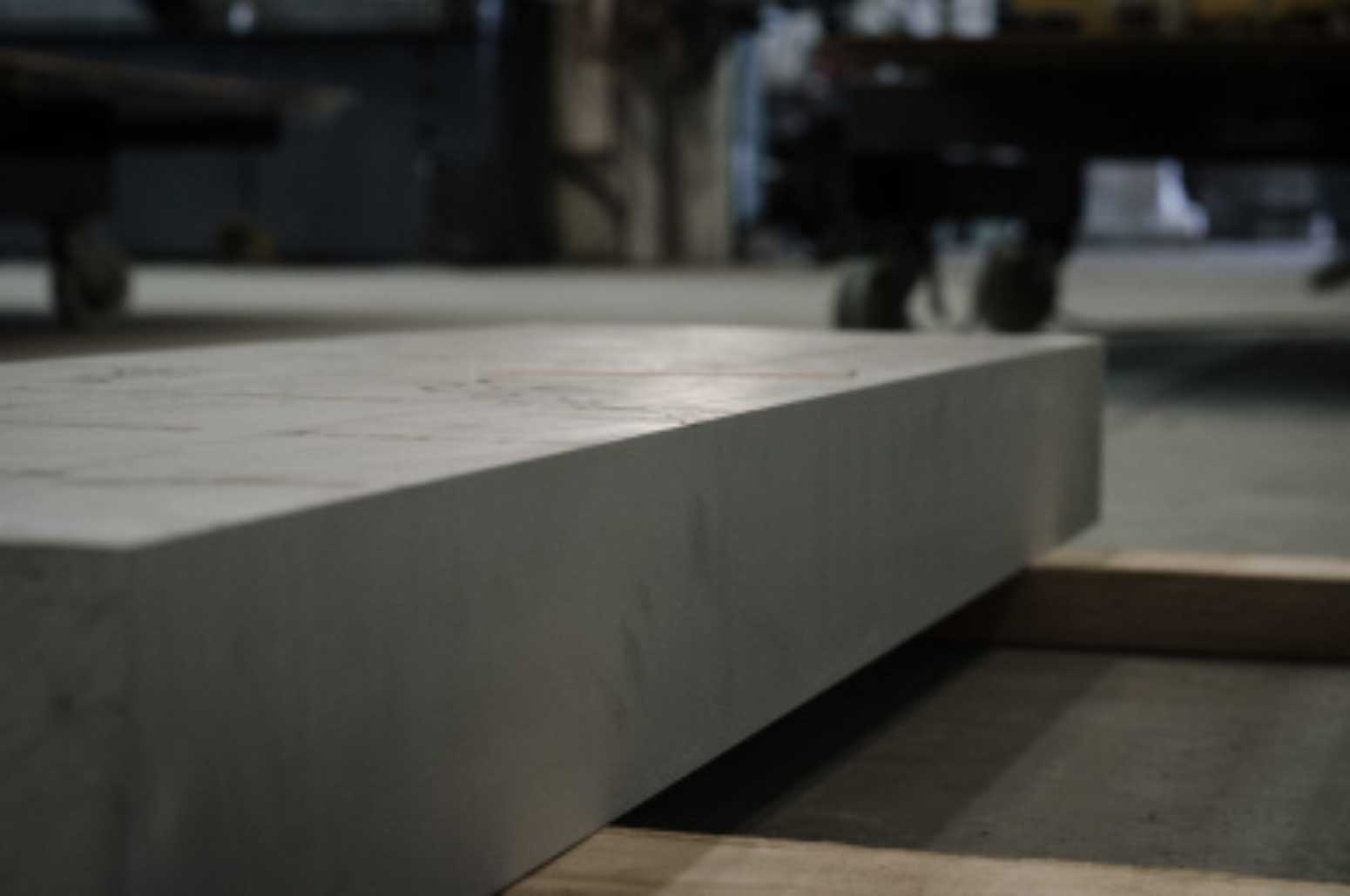 Waterjet Cutting – Processing and Cutting Thick Materials is a Breeze
Processing thick materials no longer has to be a challenge with the capabilities of the waterjet. The beauty of the waterjet is its ability to cut through thick materials cleanly and with a great degree of accuracy. Our latest project required us to cut a piece of 4 inch thick aluminum plate. The waterjet allowed us to cut this piece in a timely manner and with precision. The tilt-a-jet head, which compensates for taper, paired with Omax's Intelli-MAX software allowed us to have an accurately cut part with a square edge, top to bottom. Additionally with the waterjet's clean cut, there is no slag to remove after being processed, and since the piece is being cut with water, there is no heat affected zone to worry about. The result of this is a beautiful part that is ready for its next process.
If you have thick material that you need to get waterjet cut contact us today for a quote.
Example of Waterjet cutting used in process of Lighting Components