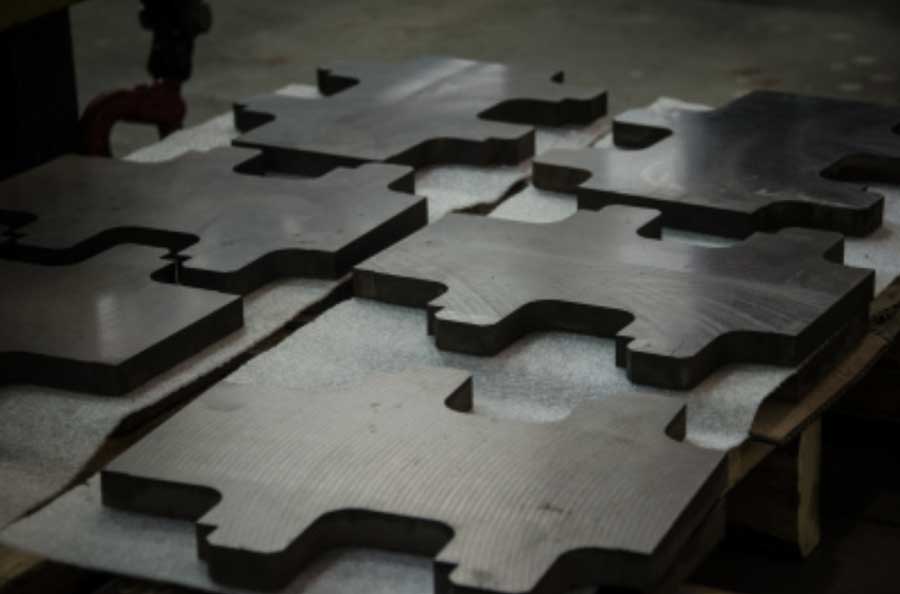 Waterjet Cutting Advantage
Why Waterjet cut? why not laser cut or plasma cut? As a waterjet cutting shop customers ask us what is the advantage of waterjet cutting their component over other cutting processes available in the market. One of the many advantages of waterjet cutting was highlighted in one of our more recent jobs. The material for the job was a high carbon tool steel. When heat is introduced into a high carbon steel, the properties of the material will change. This is what we call a heat affected zone in the industry. When cutting these high carbon materials on a laser cutting or plasma cutting machine, the material will have a heat affected zone due to the intense heat that is introduced into the material during the cutting process.
The advantage of waterjet cutting for many customers is that when the material is being cut using a waterjet, there is no heat introduced into the material, therefore leaving the material unaffected and in its original state. This is a huge bonus for customers who are doing any additional machining to the material. Typically when heat is introduced into a high carbon material it becomes hard. This is a real disadvantage when trying to machine a part as it will be more difficult to machine and will be harder on the tooling being used to machine the part.
Contact Karice today for all of your waterjet cutting inquiries