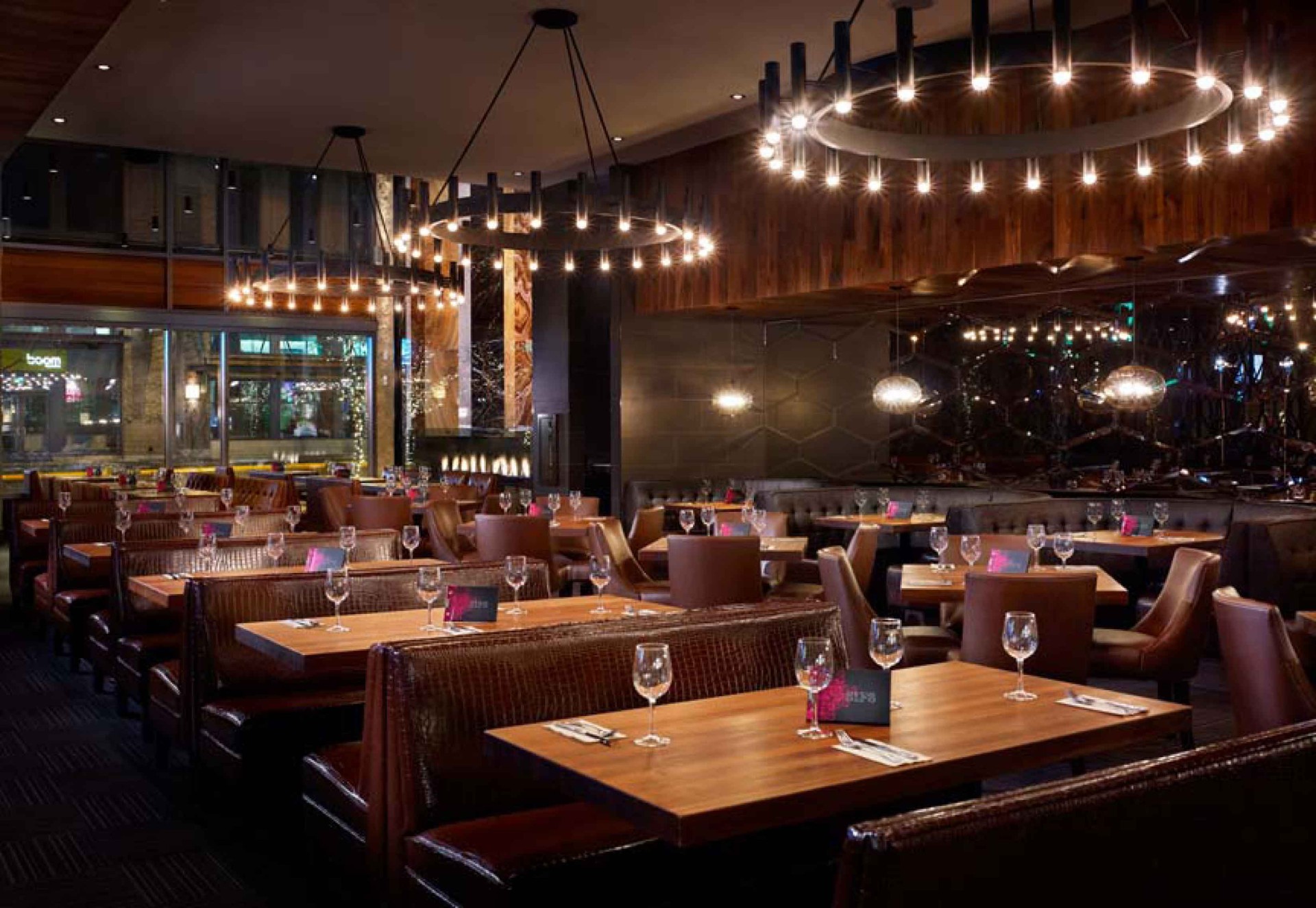 Earls Lincoln Square (Bellevue)
Earls Lincoln Square (Bellevue)
Custom Lighting Metalwork for Earls Lincoln Square – Bellevue
This project for Earls involved a custom wine wall, a variety of custom lighting, custom washroom signage, custom coat racks, custom door pulls, and custom metal screens for the dining area.
The letters for the restroom signage were cut from ½-inch aluminum using our waterjet machines and given a brushed finish.
The aluminum wine rack wall was made with three thousand ¾-inch round pegs protruding from the face of the wall. We also developed an original rolling ladder to efficiently and easily slide around the corner.
Three separate lighting concepts were designed by Earls' in-house team and perfected by Karice. The first concept required three custom dining room chandeliers with twenty-four down lit A15 bulbs and powder coated black. The second installment we manufactured was the entrance chandelier: a chromed 4-foot diameter, flat donut shaped fixture with sixty-eight S6 horizontal bulbs on the outer and inner edges. The third design was a huge 12.5-foot by 27.5-foot metal canopy system that Karice custom engineered to suspend one-hundred-and-forty-one Bocci 14 Pendants wired for a central electrical connection.
Fourteen custom metal screens were also developed and manufactured for the dining area, which involved waterjet cutting, welding, and powder coating.
Contact Us Today for More Info About Us and Our Innovative Metal and Lighting Design
Our products in this Earls location demonstrate our custom metal and lighting design expertise.  Stunning artistry. Sophisticated design. Seamless process. That's the Karice way, and what we've experienced with all our clients. For more information about us or to see how we may collaborate with you or build custom lighting works for you, contact us by sending us an email or calling us at 604-542-7137.