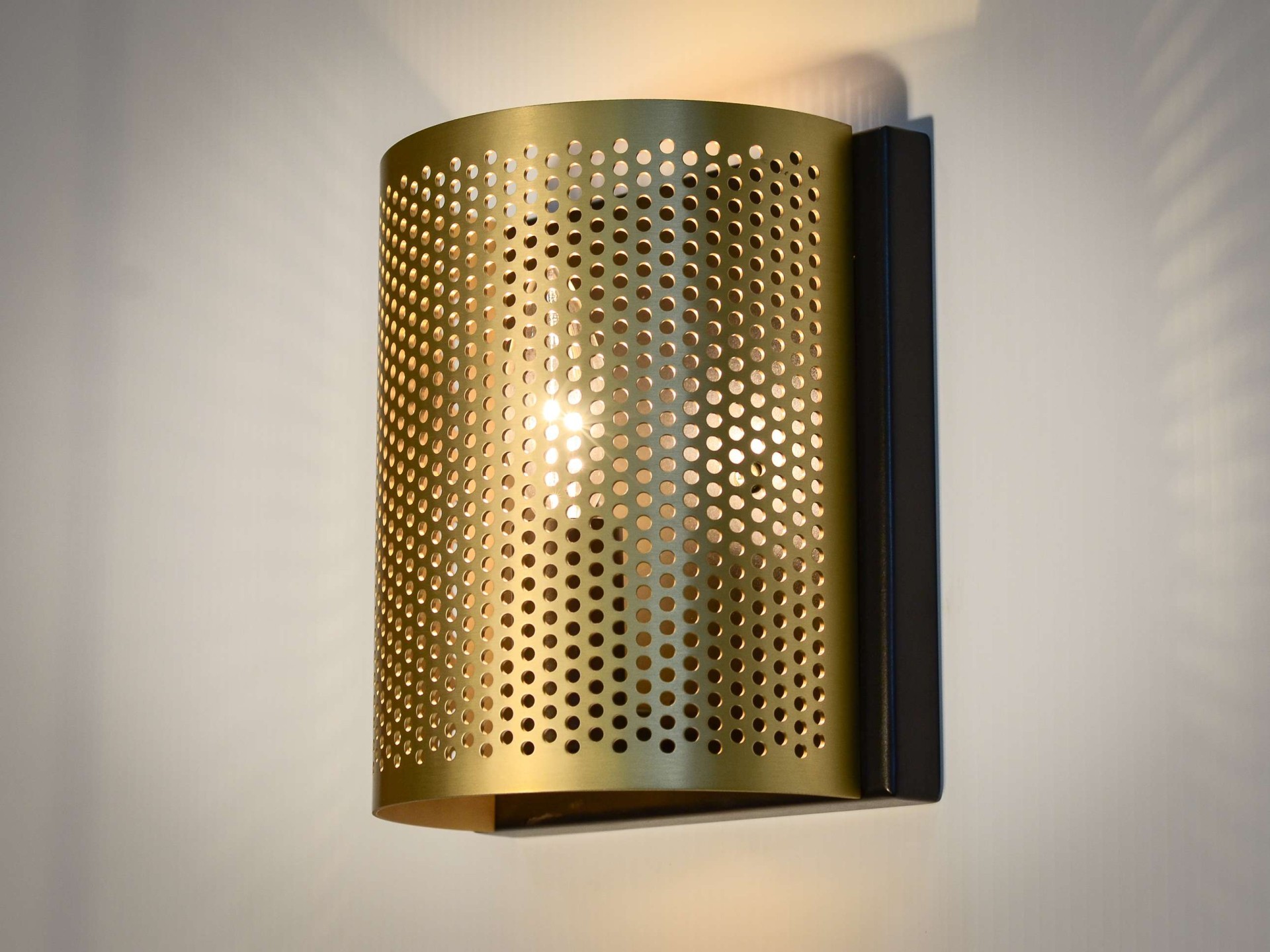 Earls Mall Millenia (Orlando) Custom Wall Sconce
Custom Lighting for Earls Mall Millenia (Orlando)
Gold Brushed Wall Sconce
This wall sconce remains nameless, as it is not a major feature. Yet, its simplicity and beauty is something we're quite proud of.
The brushed aluminum gold shade was commissioned by Earls and designed and manufactured by Karice. It can be seen at Earls Willow Park in Calgary and in Earls Orlando.
Contact Us Today for More Info About Us and Our Innovative Metal and Lighting Design
Our products in this Earls location demonstrate our custom metal and lighting design expertise.  Stunning artistry. Sophisticated design. Seamless process. That's the Karice way, and what we've experienced with all our clients. For more information about us or to see how we may collaborate with you or build custom lighting works for you, contact us by sending us an email or calling us at 604-542-7137.