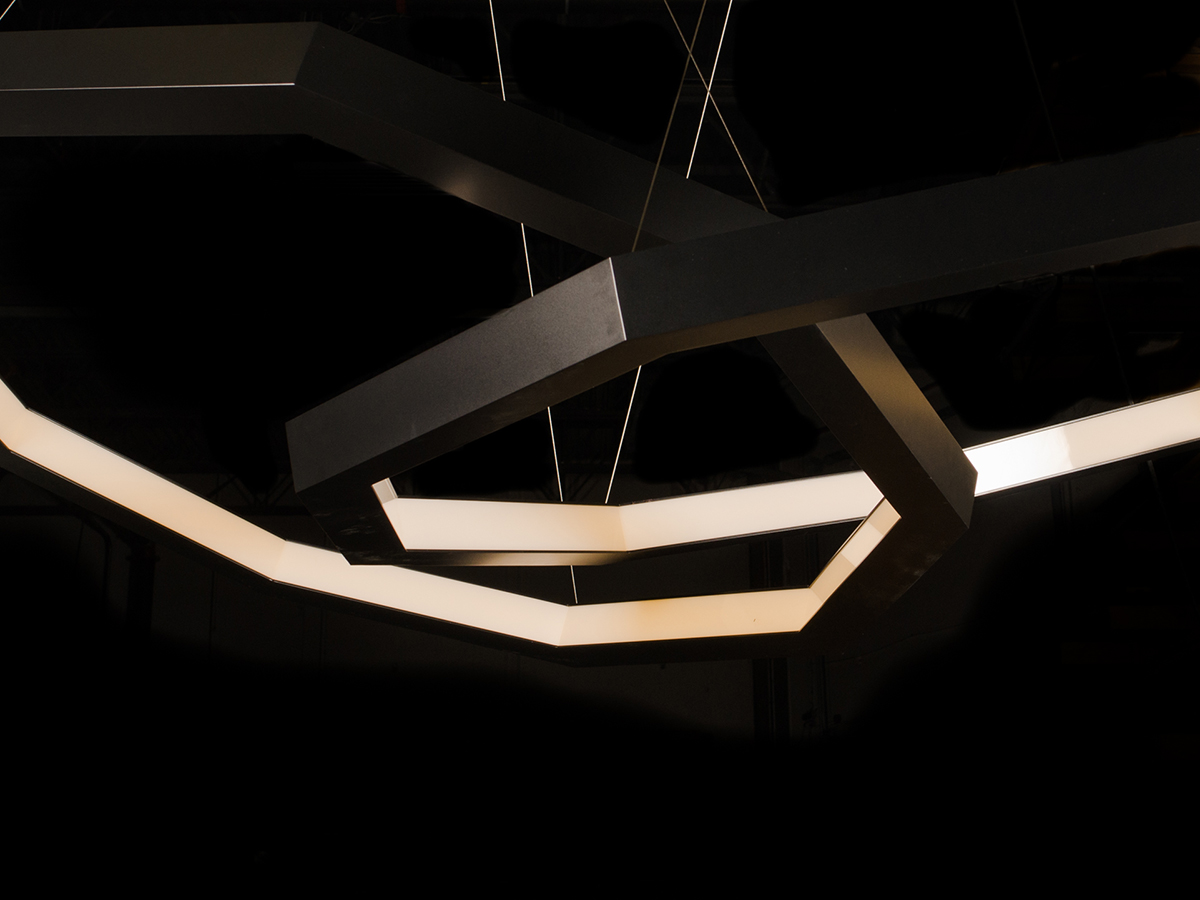 Luxennea – Linked LED Chandelier
Introducing Luxennea – a new lighting series from Karice using LED lighting technology. Energy efficient and elegant, the permanently "linked" Luxennea is suspended by aircraft cables to give the illusion that it is floating in the air.
Inspired by geometric shapes, the Linked Luxennea is the first in this original series, which is the culmination of Karice's intellectual property on previous projects. The sophistication and craftsmanship of the Luxennea collection is a true reflection of 23 years in the industry.
It's also big! The large chandelier combines two 5-foot diameter enneagon rings. As viewed in this blog post, the two-ringed Linked Luxennea is 8-feet 6-inches long. (For context, we have photographed the Linked Luxennea above our Novem table, another original piece by Karice.)
The numerous custom components needed to create the Linked Luxennea were designed and manufactured in-house here at Karice. An aluminum extrusion was developed. Special hangers were created to enable handling of the two geometric shapes simultaneously (this was especially needed during the powder coating process), and a unique in-house technology was developed to power the light without wiring.
As shown, the Linked Luxennea is just two rings, but it can be configured with as many links and shapes as desired, suspended in a variety of configurations. The tilted angle can easily be adjusted, and the lights can also be suspended further apart. So from this preset, an infinite number of creative possibilities can be achieved.  The combinations are unlimited.
All fixture design, product development, and manufacturing of the Linked Luxennea were completed by Karice at its facility in Surrey (just outside Vancouver, BC, Canada).  The powder coated finishing was outsourced to local vendors.