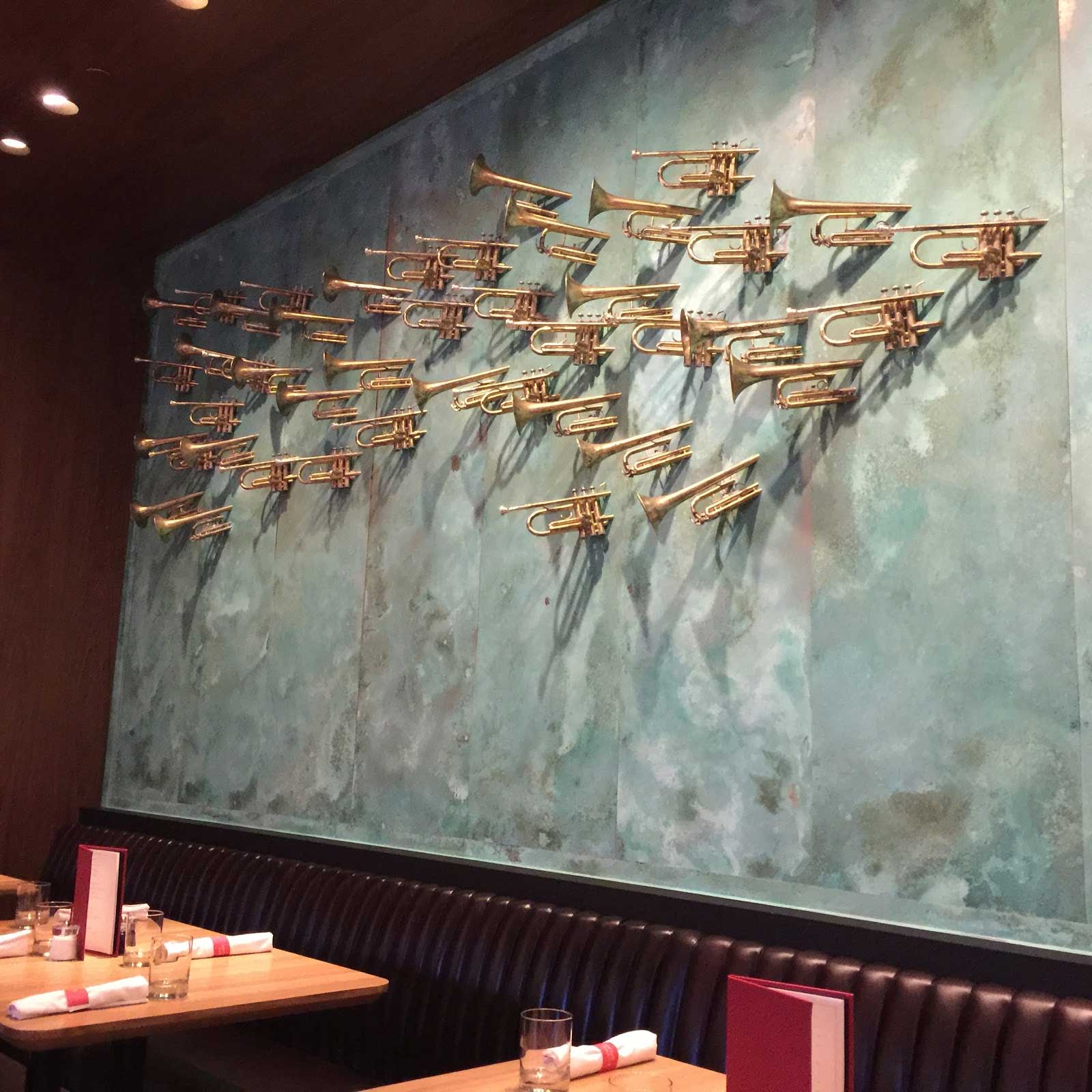 Earls Lincoln Park (Chicago) Custom Collaboration Art Wall
Custom Art Wall for Earls Lincoln Park (Chicago)
When's the last time you saw trumpets coming out of a wall? Tinto Creative's Ricky Alvarez brought the concept to us, and it was a lot of fun to help him create his display for Earls Lincoln Park in Chicago.
For this artistic display, Karice was tasked with hand cutting 45 real trumpets at various angles, then epoxying fasteners to the trumpets for mounting. We also provided the brass cladded wall, which was cut with our waterjet system. The beautiful finishing of the brass cladding was done by the extremely talented Ricky.
Contact Us Today for More Info About Us and Our Innovative Metal and Lighting Design
Our products in this Earls location demonstrate our custom metal and lighting design expertise.  Stunning artistry. Sophisticated design. Seamless process. That's the Karice way, and what we've experienced with all our clients. For more information about us or to see how we may collaborate with you or build custom lighting works for you, contact us by sending us an email or calling us at 604-542-7137.