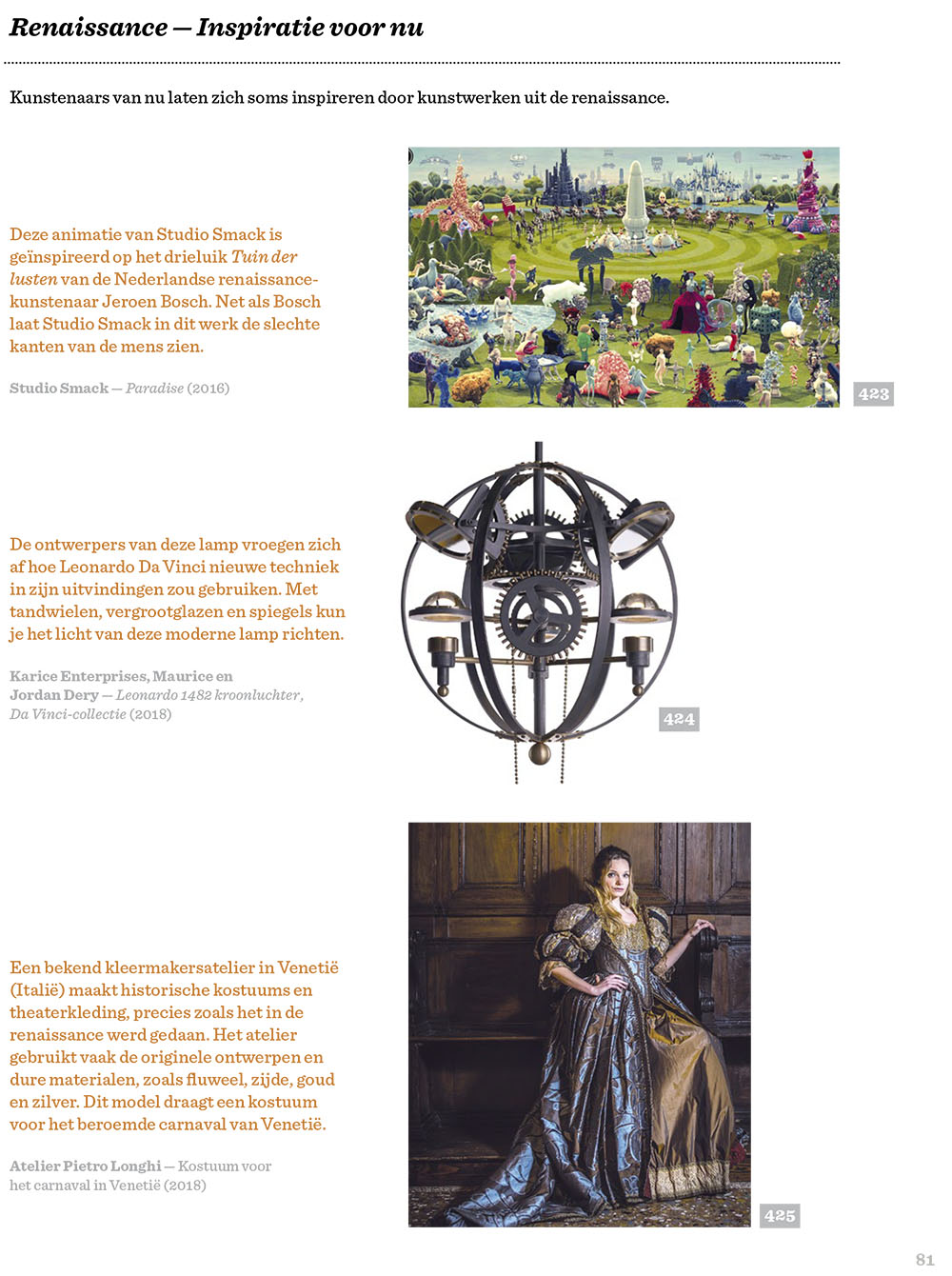 EXPO – da Vinci – Beeldende vakken
EXPO design text book
If the Renaissance Man were alive today, how would he use his body of work to design a lighting collection? This is the inspiration for Maurice Dery's latest avant-garde luminaire series.The light was designed, developed, and manufactured in Surrey, BC by the father-son design team at Karice Enterprises: Maurice and Jordan Dery.
The Da Vinci collection is inspired by one question: If Leonardo, the great Renaissancian, were alive today, how would he incorporate 21st-century technology into his designs? Over the last ten months, this has been Karice's inspiration and guide in creating this handcrafted luminaire series.
n the fashion of Leonardo da Vinci, the theme revolves around machine gears, along with magnifiers that are used to intensify the light sources to mirrors, that can then redirect the light to the wall or floor. Using the latest in lighting, machining, and metalwork technology, the Karice's Da Vinci collection brings the Italian Renaissance back to life, in avant-garde form.
The Da Vinci collection is based on the challenging premise of using modern technology to create an original avant-garde suite of luminaire pieces that accurately portray the spirit of what Leonardo was doing in the late 15th and early 16th centuries. Specifically, the objective was to reflect the mechanics of Da Vinci, and to reflect his approach in magnifying and projecting light.
Unlike anything Maurice Dery and his award-winning team at Karice have created in the past, the Da Vinci collection demanded a reverence for history, and a resurrection of centuries-old lighting methodology.
The task was not easy. Karice has taken on many "impossible" projects, but epic pieces like the Sprocket, for example, were purely from the heart of Maurice. But with this series, Maurice was searching for what inspired Da Vinci … alone.
The Leonardo 1482 poetically resembles a rising sun, borrowing heavily from Renaissance-era mechanics, and is appropriately named for the year Leonardo da Vinci began designing and developing his inventions.
Expo design text book
– Maurice L. Dery, Karice
Contact Us Today for More Info About Us and Our Innovative Metal and Lighting Design
Our Hollow Tree demonstrates our custom metal and lighting design expertise.  Stunning artistry. Sophisticated design. Seamless process. That's the Karice way, and what we've experienced with all our clients. For more information about us or to see how we may collaborate with you or build custom lighting works for you, contact us by sending us an email or calling us at 604-542-7137.